Operations
·
London, England
·
Hybrid Remote
Business Operations Assistant (Part-time or full-time)
Background:
Machines with spatial intelligence are becoming more commonplace. High performance robotic solutions are no longer limited to factories and warehouses, but are becoming more and more common in environments such as hospitals, hotels and homes. Autonomous cars are starting to emerge out of the lab and AR/VR headsets are allowing us to overlay the digital world on the real world. As these machines operate in less constrained, more dynamic environments, spatial understanding is essential for reliable operation and intelligent behaviour. There are three levels of spatial understanding required: localisation (position), mapping (map) and semantics (perceive). Using vision as the core sensing modality, all three levels of spatial understanding can be combined to offer full stack spatial intelligence, providing richer maps, robustness to change and greater adaptability to challenging, dynamic environments.

Who we are:

SLAMcore is a London-based, globally focused startup founded by visual SLAM algorithm pioneers and specialists. Having raised over $30M of VC funding from top investors around the world, we are developing breakthrough spatial intelligence solutions for next generation robots and autonomous machines by harnessing computer vision, sensor fusion and machine learning. Our aim is to greatly reduce the time and cost for companies to deploy advanced robotic solutions whilst delivering performance they could never achieve on their own. Our customers include some of the biggest tech companies on the planet building solutions from vacuum cleaning to warehouse and logistics. 
Our vision for this role:
As a Business Operations Assistant you'll be reporting to the Head of Operations. Our Operations team mission is to reduce/eliminate the cognitive burden of administrative and operational tasks from SLAMcore's people, allowing them to focus on building revolutionary technology and getting it into the hands of as many customers as possible. The Operations function at SLAMcore either covers or touches everything in the business that isn't directly related to the technology we're building, i.e. People (HR), Finance, Legal & Compliance, Sales & Marketing, Workplace Management and Executive Support. We're also the primary ambassadors for championing our company culture and values.
After closing a successful Series A funding round earlier this year, we're transitioning from 'Start-up' to 'Scale-up' and making several new technical and commercial hires, which means scaling up our Operations team as well. We're looking for a brilliant, tech-savvy multi-tasker with superior attention to detail, who can help maintain order in the chaos as we navigate and embrace the rapid changes of a growing business.
We're open to both full time and part time applicants, with the part time requirement being at least three days per week.

How you will help:
No two weeks, days, or even hours will be the same, but some examples of the more 'regular' things you'll be doing include:

File management and administration of customer databases, contracts, proposals, negotiations and billing (via our CRM system)
Processing and file management of NDAs and customer contracts
Accounts payable administration (chasing and accurate bookkeeping of invoices/receipts, and the administration of our expense management systems)
Accounts receivable administration (customer onboarding, quote and invoice issuing, purchase order management)
Administration and file management of confidential personnel files
Preparation of employee paperwork including contracts & amendments, performance review forms, reference letters etc.
Assistance with employee onboarding and offboarding
Assistance with asset & hardware tracking/bookkeeping
Diary management and support for CEO and Senior Leadership Team
Dissemination & filing of inbound correspondence - both physical and digital
Supporting with both international and domestic travel for staff, including arranging necessary visas and documentation

Minimum Capabilities:
Experience using Google applications such as Gmail, Drive, Forms, Sheets, Slides & Docs
Demonstrable high attention to detail
Excellent interpersonal and communication skills, both verbal and written
Keen problem solving skills, adaptability, curiosity, and confidence to 'challenge the norm'
A professional multi-tasker - you are comfortable spinning lots of plates and organising chaos
Enormous respect for confidentiality and sensitive information

Preferred Capabilities: 
Experience with:
Hubspot or other CRM software
Xero or other accounting software
Pleo or other expense management software
TeamTailor or other Applicant Tracking System (ATS)
Microsoft Word & Excel

Benefits and perks:
25 days holiday per year plus bank holidays (Prorated for part time)
Meaningful equity in a fast growing business (Full time employees only)
Private health insurance (Full time, permanent UK-based employees only)
Enhanced employer pension contributions
Primarily hybrid first workplace with flexible working hours
£1000 annual allowance towards professional and personal development
Monthly team social events as well as a fully stocked drinks fridge at our HQ in Borough
£20 allowance per fortnight on your company card for extra lunches/snacks/coffee/socialising
£500 to spend on your work from home setup (we'll cover your peripherals such as screen, keyboard/mouse etc)
Paid sick leave for physical and mental health
Unlimited private coaching sessions to help in your professional or personal life
Enhanced parental leave
Salary exchange programme to contribute to your pension plan with added tax benefits
Learn more about our culture, mission and values at careers.slamcore.com.

If you are interested in this role, please click apply now!
We are an equal opportunity employer and value diversity at our company. We do not discriminate on the grounds of gender, sexual orientation, marital or civil partner status, pregnancy or maternity, gender reassignment, race, colour, nationality, ethnic or national origin, religion or belief, disability or age. #LI-DNI

Department

Operations

Locations

Remote status

Hybrid Remote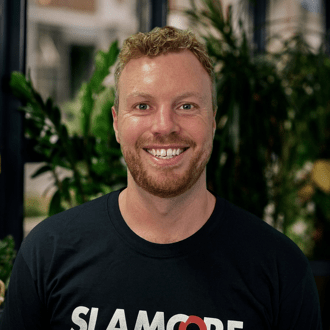 Workplace, culture and values
What is important to us
Curiosity
Integrity
Positive Impact
A-Team
Balance
We want to deliver a real and positive impact on society through our work.
We are a supportive team of high achieving individuals. We value our own accountability but also take collective ownership of both our successes and failures.
We want to learn and constantly improve ourselves. Every team member has their own annual learning budget to use as they wish; whether to attend conferences or workshops, complete an online course, buy books etc. We believe personal development is just as important as professional development.
Enabling the next generation of robotic applications is hard work, but we always make sure we find time for fun and family. We have a social event every week, ranging from lunches, dinners and drinks to team activities. Being based in central London there's no shortage of great things to do, and we have an awesome team to enjoy them with.
Our flexible working culture allows our people to put their families first.
About SLAMcore
SLAMcore's mission is to make quality spatial intelligence accessible to all.
Our team of world-leading spatial intelligence, data fusion and AI experts are doing this by developing SLAM and perception algorithms that allow robots, consumer products and drones to truly understand the space around them.
SLAMcore isn't just creating better SLAM solutions. Our team of leading roboticists, engineers and developers are creating the future of SLAM and perception. Pushing the boundaries of what's possible today and what SLAM will look like tomorrow.
We're making spatial intelligence solutions accessible to businesses by unlocking huge market opportunities in robotics and machines with robust SLAM algorithms that can survive in the real world. By delivering real-world performance, we are transforming the vision of our customers into a tangible reality.
Operations
·
London, England
·
Hybrid Remote
Business Operations Assistant (Part-time or full-time)
Loading application form
Already working at SLAMcore?
Let's recruit together and find your next colleague.